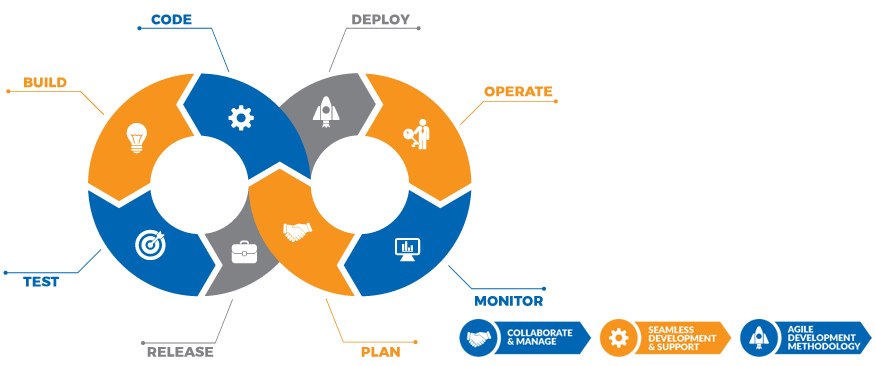 Why DevOps consultancy
---
Communicate better within IT
At Panaashe Experts we are there to suggest you with the best IT solutions which are economies to scale. We welcome all weather an established business firm looking for new solutions or a start-up expecting a budgeted solution that can maximize your business output.
What is DevOps?
---
DevOps is enterprise software which improves communication within IT development and operations. It is the vital core for any business when they are planning to have software for them. So how and what should be done is what we focus at.
Evaluation by Panaashe
---
Our team will evaluate the run through and reviews the infrastructure of start-up or an established business. It delivers the development report with the report of the superfluous tasks it took up. On the basis of the report it gives the roadmap to ensure uninterrupted delivery and a score chart to keep a check on its operations and automation processes. It also ensures the quality of the product that is delivered.
Execution by DevOps
---
While adopting DevOps, it not only ensures the mechanization and continuity but also keeps a check on the healthy functioning at all levels of workflow.
Our team of experts are there to guide you and your IT team to focus upon the right approach which can help you derive implementable 360 degree solutions for all your needs.